Where Cutting meets Reining
My Way to the Horse
Always have I been passionate about all kinds of animals, and about horses in particular.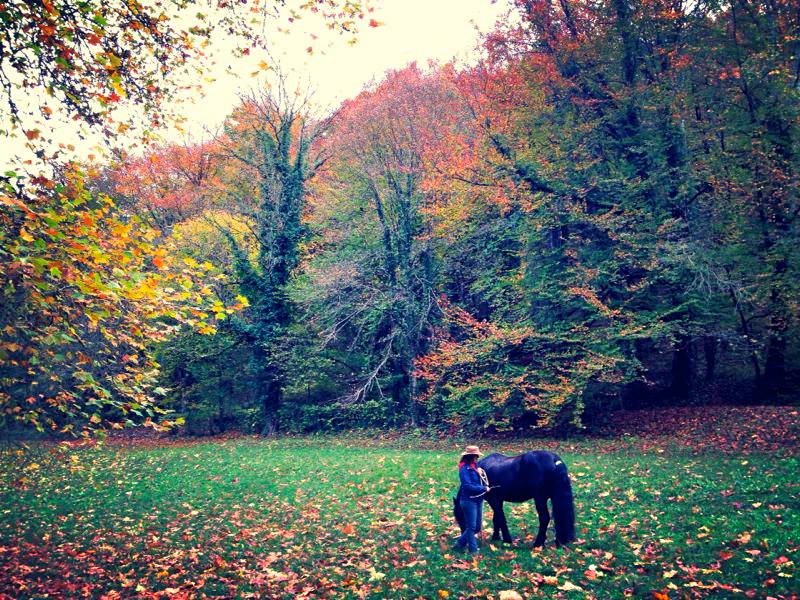 I was fortunate enough to grow in a family who gave me the opportunity to learn horse-back riding when I was very young.
But at around 16 years-old, this activity was no longer enough to fullfill my thirst  to understand horses way of life and « thinking ». I wanted to create a stronger relationship with them. That's when I decided to quit « traditional » horse jumping and started learning about what is today called « horsemanship ». Then life went on, university, a professional carrier abroad… And no longer time to be fully invested in my passion for horses.One day, a life-changing accident forced me to reconsider my plans and carrier ambitions. From one day to the other, I had to slow down and take the time. My body was so damaged I was not sure I could ever ride a horse again, I decided to turn to breeding.
That is when I discovered Western Riding and these oh so perfect Quarter Horses. I found them simply fascinating, in body, mind and spirit. And they can do everything! It was such an obvious choice for me. But I could never pick between Cutting and Reining. So now I am working to make the best Performance horses!